In Dee Why on Sydney's Northern Beaches since 1988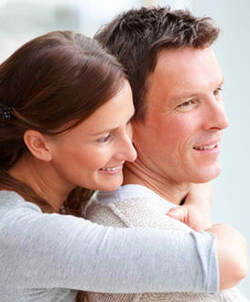 The
Healing Relationships Centre
offers the finest marriage and relationship counselling for couples that want to: communicate better, resolve conflicts, deepen their level of intimacy and enjoy a lasting partnership. To improve the relationship with your inner self we also offer individual counselling and
hypnotherapy
by an experienced
psychologist.
Counselling is provided in a safe, confidential and compassionate atmosphere. Your
counsellor
is a relationship expert who will guide, educate, support and coach you and your partner in how to gain more love and respect for yourself and one another.
Key Issues
There are several key issues that often lead people to seeking help that usually involve a breakdown in communication about: CHILDREN, MONEY, TIME, SEX, FAMILY and TRUST. Your counsellor will help you learn how to communicate with greater openness, clarity and empathy in order to find respectful compromises and win/win solutions.
Marriage researcher John Gottman
, Ph.D.
describes four communication patterns that are likely to lead to the breakdown of relationships.
1. Criticism - Means criticizing your partner's character
rather than giving feedback about their actions.
2. Contempt -
Is obvious displays of disrespect, putdowns or making your partner the butt of a mean-spirited joke.
3. Defensiveness
- Is the denial of responsibility, blaming, making excuses and not being open to what your partner is trying to say.
4. Stonewalling - Otherwise known as the silent treatment, is the refusal to respond to your partner's efforts to communicate.
Relationship Counselling will help you and your partner stop these destructive patterns and learn to debate the important issues fairly, give and receive feedback and unblock stalemates so that you can reach agreement.
An experienced
qualified psychologist
can help people overcome underlying issues of depression, anxiety, addictions and sexual problems. Marital Therapy is one of the most effective ways of helping women who are suffering
post-natal depression
. Couples most commonly seek help after the birth of a child, in times of financial stress, when there is an illness or death in the family, a threat of an affair or they have just drifted apart.
Get Help Now
Although marriages can be brought back from the brink of separation and divorce, the sooner couples seek help the more likely they will solve their problems. Most people don't like going to the dentist, but know the longer they wait in getting help the more likely they are to lose a tooth. Getting couple counselling sooner, rather than later can help you hold onto that precious relationship and make it better than ever.
for an appointment now: Phone 02 9971 4441 or email: ericlyleson@gmail.com
The Essence of Meditation and Mindfulness
Meditation and mindfulness
are other valuable ways of experiencing a greater sense of inner harmony. The Healing Relationship Centre in conjunction with Essential Wholeness Psychology offers the highest quality Meditation and mindfulness training course on the Northern Beaches.
Family Constellations
Can Change the Way you Relate
Bringing out the Best in Ourselves and Others

Have you ever noticed how some people can bring out the best in you and others can bring out the worst?
And sometimes the same person can bring out both?
Or at other times you are feeling or saying things that don't even feel like your feeling, but it's like something in the other person is making you say it?
Not following through?
Do you make commitments to yourself that you know are good for you, but there is just something that holds you back? Or makes you forget? Or you just lose energy when you need it most?
Knowing Field
All these are signs that the other people's or your unconscious relational energy field, or sometimes called quantum field or knowing field is drawing you into particular interactional patterns. When it bring out the best it's great, but when it brings out repeating vicious cycles it can be a nightmare at the worst and just boring at the least.
Intuition

Have you ever not listened you your gut feeling and then later got annoyed because you knew that better choice, but you didn't listen to yourself?
Has anyone ever lied to you and your body reacted in a way that told you they weren't being 100% honest?
Your body is a truth monitoring device and you can learn to listen better to the truth of your deeper wisdom.
Rebates
To make it more affordable most counselling is covered by either Medicare or private health fund rebates.
The Healing Relationships Centre is conveniently located on in
Dee Why
and has been serving couples living on Sydney's Northern Beaches since 1988.
Phone
02 9971 4441
for an appointment now
---